Ms. Neera Shakya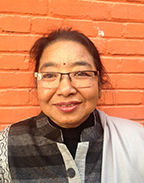 CHAIRPERSON
Ms. Shakya is a retired employee of Nepal Govt. She started her career as a Science Teacher and retired as a Director of Regional Education Directorate-Mid West & Central Region. She has worked with several I/NGOs working in education sector during her tenure in Nepal and holds M. Ed. In Administration & Supervision.
Mobile Number: 9841329355
Mr. Dambar Dhoj Angdembe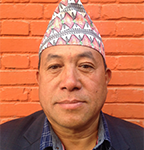 VICE-CHAIRPERSON
Mr. Angdembe is former Deputy Director, Science and Math Section of Curriculum Development Center (CDC) and extremely experienced in Community Schools and education sector of Nepal. He has done Masters' in Education. He has been contributing to the development of teaching learning materials to the teachers of the community schools in his current position. His preferred areas of works are researches, monitoring, academia and Training.
Mr. Meghnath Sharma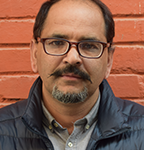 SECRETARY
Mr. Sharma is experience and expert of planning and budgeting work of Education sector and an advisor for Asian Health Foundation and Necha Community Hospital in Solukhumbu District of Nepal. Mr. Sharma is also the founder member of REED and has worked in School Education Sector Programme Budgeting, policy development, trainings and researches development.
Ms. Manju Kumari Dangol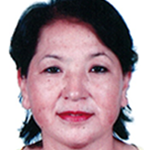 TREASURER
Ms. Dangol has done Masters in Business Administration and has worked for many International Not for Profit organizations in Nepal and abroad including UNDP/ILO, Lutheran World Federation, and United Nations Missions in Kosovo.
Ms. Shanti Giri (Bogati)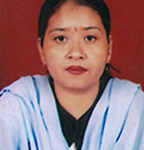 MEMBER
Ms. Giri is former section officer in Nepal Election Commission and is also keen on promoting education and child rights in Nepal. She has complete knowledge on Administration and Governance and she has been presenting REED's board as a founder member.
Mr. Ujjwal Amatya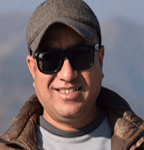 MEMBER
Ujjwal Amatya from Nepal has an extensive background on humanitarian and urban-rural development with his academic background on Forestry and Rural Development. In over 19 years' of service, he gained several experiences on development, humanitarian assistance and scientific/social research. He has directly managed bilateral , multilateral, private, foundations corporate's funding, charity projects in different sectors such as; Community Based Disaster Preparedness, Water and sanitation, Agriculture, Forestry, Environment, Climate change, , HIV/AIDS, Education and accountability in different parts of Nepal. Currently, he is working as a Country Representative for Mission East Nepal : World Vision International, Japan International Cooperation Agency and International Center for Integrated Mountain Development in Nepal. REED is happy to have on board.
Ram Charmakar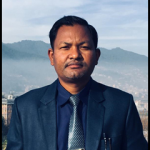 MEMBER
Ram Charmakar is a development practitioner, having over 15 years of working experience, especially in promoting and protecting human rights of under-represented, marginalized and women; socio-economic development, community empowerment, accountability and good governance, gender equality and social inclusion, inclusive education, post-disaster recovery and reconstruction, trafficking and modern-slavery, child protection, force/bonded labor, social protection and livelihood issues at the National, Sub-national and Local level in Nepal; as well as at the regional level in South Asia. He worked in the senior positions at South Asia Regional Brick Consortium, United Nations Office for Project Services in Nepal (UNOPS), Nepal National Dalit Social Welfare Organization (A network-based National Level Organization), and SAMATA foundation (A Think-tank Organization). I addition; he worked at United Nations Development Programme Nepal (UNDP), United Nations Mission in Nepal (UNMIN), and National Human Rights Commission of Nepal. He also served as an Expert Consultant at the UN Agencies including International Labour Organization (ILO) and UNDP Nepal. His expertise includes -Strategic Planning, Project Cycle Management, Partnership Management, Capacity Building and Training Delivery, Stakeholder Mapping and Engaging, Advocacy Strategy Development, Business Development, Resource Mobilization, Procurement Management, Organizational Development, Feasibility Study, Market Analysis, Baseline Study, Research, Policy Analysis, and Report Writing. He holds a Master's in Sociology with a specialization in Gender Studies and Project Management; and a Master's in Public Policy and Management with a specialization in Social Policy and Justice. He is also a PRINCE2® Certified Project Management Professional and a CIPS-Level-2 Certified Public Procurement Practitioner from the UK.
Contact No. +977 9823510860
E-mail: ram.reednepal@gmail.com